ADPEN Laboratories is the standard for quality and excellence and our knowledge and experience enable us to provide assistance to the ongoing operations of pharmaceutical companies, medical device manufacturers and research universities. We comply with cGMP practices and provide a variety of analytical services, testing for APIs, excipients, impurities, formulations, finished products and release testing. ADPEN also provides method development and validation under ICH guidelines.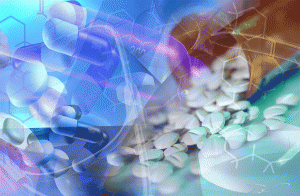 Analytical Services
ADPEN provides QC and research analytical services as follows:
API Testing
Raw Material Testing
Final Product Testing
Residual Solvent Testing
Compendial Testing, USP, Eur. Pharm., J. Pharmacopeia

Clinical Research Support
Method Development
Method Validation
Method Transfer
Process Validation
Cleaning Validation
Small and Large Molecules
Content Uniformity
Storage Stability ICH, Storage and Testing
Disintegration
Dissolution
Clinical Trial Analytical Support
Identification and Isolation
Degradation Study
Central Lab Services
Bioequivalency Generic Drugs
Impurity Characterization
Controlled Drugs (schedule I-V)
Assay Identification
Protein and RNA Analysis
Color Analysis of Pigment by Colorimetry
Microbial Testing rPCR
LC/MS/MS, HPLC, GC and GC/MS
UV/Vis, FTIR and Electrophoresis
ADPEN is registered with the FDA (Registration No.: 1064435) and has a DEA permit (RA0270114) to handle controlled drugs of abuse.
ADPEN is your partner in quality control, research and development and method validation. ADPEN is a true independent laboratory that you can trust. ADPEN has been providing analytical services for over 20 years, from the major multinational World Class companies to smaller independent start-up companies.  Our services and capabilities range from complex analytical testing and methods development to product release testing, method validation, stability testing, quality control and compound identification.
Instrumentation
We have a wide range of instrumentation at our disposal.
Turnaround Times
ADPEN provides analysis results at a faster rate:
Critical Service (Less than 3 – 5 days)*
Rush Service( 5 – 7 days )*
Normal Service ( 10 – 12 days).*
Credit card payment available, please inquire.
* Turnaround times in workdays. For routine analyses, times may vary depending on workload and method used. For non-routine analyses or research analyses that require instrument optimization or instrument lab or setup, approximately 10 to 15 working days. Multiple analyses may require additional time. Critical or Rush service requires special pricing and prior lab approval.