ADPEN Laboratories Inc. is a leading, independent, contract research and development analytical laboratory. ADPEN provides advanced analytical services to pharmaceutical, nutraceutical, food safety, food & nutritional products, agrochemical and animal health clients worldwide. Our ISO/IEC 17025:2017 laboratory is registered and audited by the FDA and EPA. We have an excellent track record, with consecutive audits by the EPA and FDA with no findings and no 483s.
EPA and FDA Audited Facility
GLP, cGMP, USP, EP, JP, FIFRA, OECD, WHO, FDA, and EPA
GLP and cGMP
ISO/IEC 17025:2017:AOAC
ACCREDITED LABORATORY
Accreditation#: 102139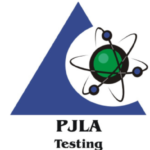 Nutraceuticals, Nutritionals and Dietary Supplements
ADPEN Laboratories, Inc.
11757 Central Pkwy
Jacksonville, Florida 32224
Phone: (904) 645-9169    Email: info@adpen.com