NUTRITIONAL AND SUPPLEMENT TESTING
ADPEN an ISO 17025 certified laboratory is a world leader in LC/MS, LC/MS/MS, HPLC, GC and GC/MS analysis of nutraceuticals, herbals, functional foods, beverages, nutritional products and raw materials. Our supporting analyses include pesticide residue screens, LC/MS product fingerprint, heavy metals analysis, microbiological, US Pharmacopea (USP) and AOAC methodologies, and USP disintegration and dissolution tests. We also provide analysis of fruit juices and other food products for adulteration, using FT-IR as well as analysis of sports enhancement products for quality control and adulteration and test for product adulteration.
ADPEN can test for food supplements, support raw material suppliers, contract manufacturers, e-commerce (such as Amazon, eBay and others), and food, beverage and nutritional manufacturers with the means to test for potency, purity, specific contaminants and Quality Control testing requirements. 
We can analyze your products and provide Certificate of Analyses (COA) that are acceptable to Amazon for product sales in their website.
We can ensure the safety and quality of your raw materials and finished products by providing the best testing services available, worldwide.
 Below is a list of most popular supplement analyses that we offer.  ADPEN also provides analyses of contaminants in food supplements. Check our Safety Bulletins for more information.
| | | |
| --- | --- | --- |
| Vitamin A | Vitamin B12 | Zinc |
| Vitamin D | Biotin | Manganese |
| Vitamin E | Vitamin C | Sodium |
| Vitamin K | Boron | Potassium |
| Vitamin B1 | Silicon | Selenium |
| Vitamin B2 | Calcium | Chromium |
| Niacin | Magnesium | Molybdenum |
| Pantothenic Acid | Iron | Fluoride |
| Vitamin B6 | Copper | Chloride |
| Folic Acid | Iodine | Phosphorus |
METHODS
ADPEN uses quality standards and validated methods for all analyses.  ADPEN uses USP procedures and guidelines, (ICH), or AOAC or other guidelines if required by client, for the validation of methods.  We use our own validated methods, AOAC, USP, Food Chemical Codex (FCC), Institute for Nutraceutical Advancement (INA), FDA Foods Program Compendium of Analytical Methods (CAM) and other official and/or validated methods.
ADPEN has been working in method validation programs for the standardization and advancement of nutraceutical testing.  We have completed collaborative Method Validation Programs for the Institute for Nutraceutical Advancement (INA) for Ginkgo biloba by HPLC and as a Primary Validation Lab, we have completed method development/method validation of an LC/MS method for the analysis of Black Cohosh.  The Black Cohosh LC/MS method has been submitted to USP for review and approval for inclusion in USP as official method.
METHOD DEVELOPMENT AND VALIDATION
ADPEN uses AOAC, USP, Food Chemical Codex (FCC), INA and other official method validation guidelines. ADPEN also develops and validates methods for our own use. These methods are state-of-the-art and of world class quality. ADPEN can develop and validate methods for new finished products and raw materials. ADPEN participates and conducts collaborative method validation work with the AOAC.
PRODUCT DEVELOPMENT
ADPEN can provide product development support and support for existing products. Safeguard your products by using good science, make sure that your label claims are backed up by proper scientific testing. Inaccurate claims can lead to FDA fines over $1 million and possible targeting by consumer oriented studies. Do not accept analyses by spectrophotometry to support quantitation of raw material or final product specifications. Require specific analyses by HPLC, LC/MS, GC or GC/MS which are industry standard. Quantitation by spectrophotometry leads to misleading results, which can create problems if your products are tested using proper analytical tools. ADPEN can help you make accurate label claims by properly testing your raw materials and final products.
INSTRUMENTATION
ADPEN has a wide range of instrumentation at its disposal to tackle any project.
LET ADPEN TAKE CARE OF YOUR CONTRACT RESEARCH NEEDS
Get in Touch With Us
ADPEN Laboratories, Inc.
11757 Central Parkway
Jacksonville, FL 32224 USA
Phone: 1 (904) 645-9169
Fax: (904) 641-8423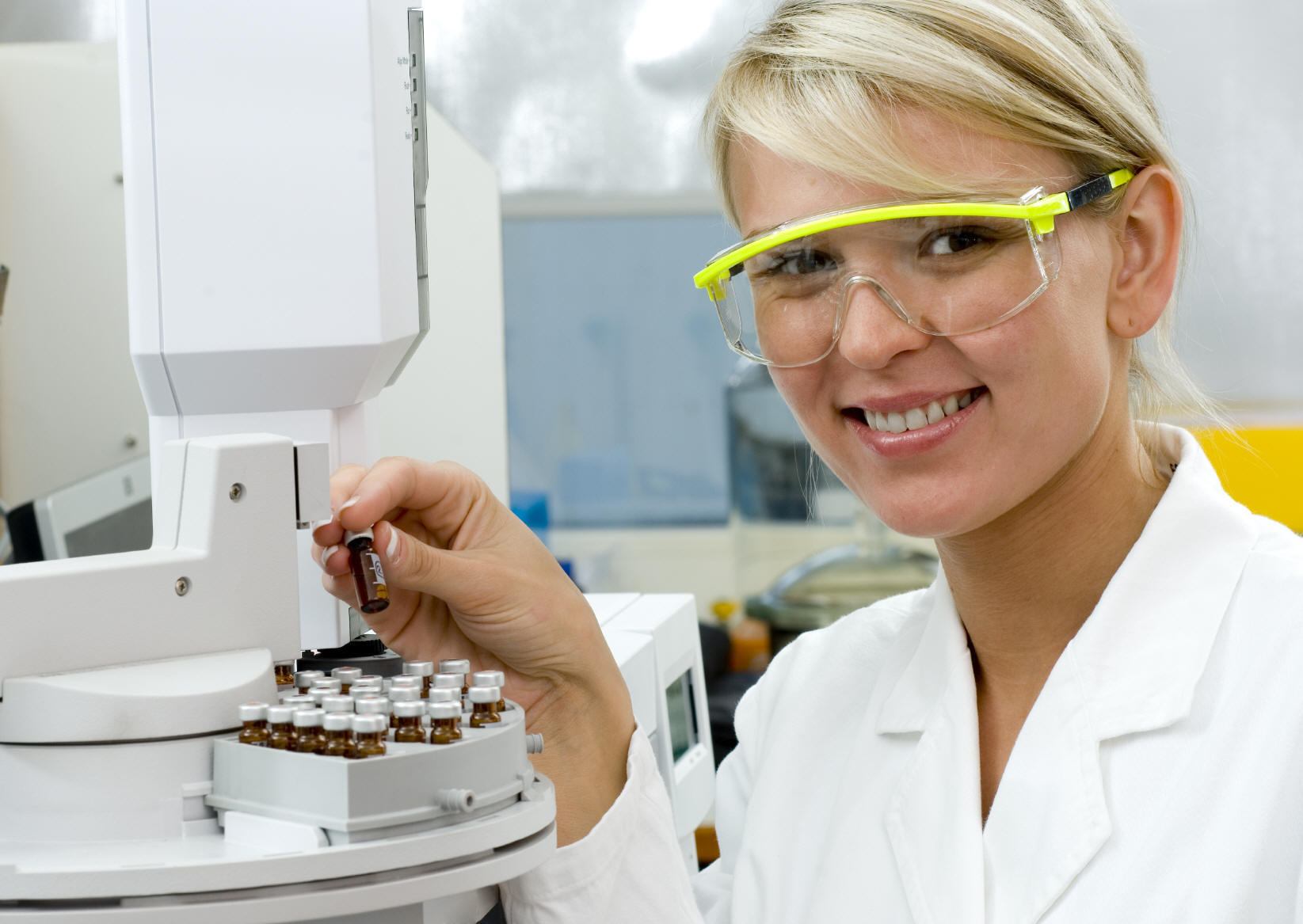 ADPEN Laboratories, Inc., 11757 Central Pkwy., Jacksonville, FL 32224, USA. (904) 645-9169 – www.adpen.com