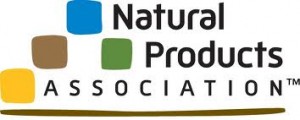 The Natural Products Association (NPA) has updated the popular Good Manufacturing Practices (GMP) training program, "What You Need to Know: How the FDA GMP Rule for Dietary Supplements Applies to You." In light of the Food and Drug Administration's emphasis on GMP inspections, this course is vital for anyone whose job requires an understanding of the GMP rule for dietary supplements. This includes senior management, regulatory affairs staff and QA/QC, production and laboratory personnel. The first opportunity to attend this seminar will be at Expo West on March 8-9 in Anaheim, Calif. Learn more and register at www.NPAinfo.org/GMP.
The newly-revised program now includes:
•Issues identified in recent FDA inspections and warning letters.
•Examples and case studies illustrating real-life GMP issues and scenarios.
•An overview of industry business models and their respective GMP responsibilities.
The updated format brings more emphasis on the application of what is required for GMP compliance. Companies will be able to use this information to meet their GMP requirements.

Read more about The Natural Products Association updating their popular Good Manufacturing Practices training program at New Hope.com.