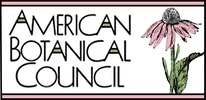 Dietary supplements are subject to a wide array of federal government regulations in the U.S., according to a new report published by the non-profit American Botanical Council (ABC), Austin, TX. The article notes numerous authorities to regulate dietary supplements that are granted to FDA and FTC, as well as other government agencies.
The article, titled "The Regulated Dietary Supplement Industry: Myths of an Unregulated Industry Dispelled," has been published online and will appear in the winter issue of ABC's quarterly, peer-reviewed journal HerbalGram. It is the second from ABC on this subject; in 2000, ABC published a seminal article titled "Regulation in the Herb Market: The Myth of the 'Unregulated Industry'" in HerbalGram. It was written by the co-author of the present article, R. William Soller, PhD, an expert on health policy and the use of nonprescription medications for self-care who has a long history in the regulation of both dietary supplements and nonprescription medications.
Now, just more than a decade later, Dr. Soller, Holly J. Bayne, Esq.—a Washington, D.C.-based attorney specializing in food and drug law with a focus on dietary supplements and botanicals—and Christopher Shaheen, a researcher at the University of California – San Francisco (UCSF), have developed a greatly expanded follow-up article to clarify the breadth and depth of regulation of dietary supplements.

Read more about The American Botanical Council's article documenting supplement regulations at Nutraceuticals World.