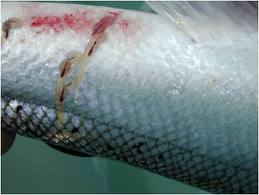 For the past three years, scientists, engineers and operators in the farming industry have been developing the well-boat technology of the future. Here are some of the results.
In the future, aquaculture will have to adapt to stringent standards of hygiene and infection control, say researchers, so they have developed a well-boat concept packed with technology that will lead to more environmentally friendly operation and better-quality fish.
Well-boats are used to transport live fish in modern fish-farming, both out to the sea-cages and from the cages to the slaughterhouse. The problem is that at present, these boats release water from the tanks that the fish swim in as the are being carried. This means that diseases and parasites such as lice can be spread with the water, explains researcher Mats A Heide.
Read more about transporting technologies of the future at ScienceDaily.com.