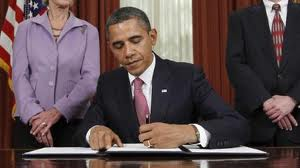 In response to the increase in drug shortages over the past three years, President Obama issued an executive order on Oct. 31, 2011 that directs FDA to take the following steps to prevent and reduce drug shortages:
Require manufacturers to provide advance notice of manufacturing discontinuities that are likely to lead to shortages
Provide expedited regulatory review of new drug suppliers, manufacturing sites, and manufacturing changes, whenever it determines that expedited review would help to avoid or mitigate existing or potential drug shortages
Report to the Department of Justice any suspected stockpiling of drugs or the sale of drugs in short supply at exorbitant prices by distributors.
FDA sees the requirement for advance notice as crucial to managing shortages, and such notice has been instrumental in averting at least 99 drug shortages, according to the agency. Many drugs in short supply are generics, and the Generic Pharmaceutical Association issued a press release affirming its commitment to working with FDA to alleviate the problem. "Generic manufacturers have pledged to work with the FDA and healthcare providers to formalize the process for not only manufacturers, but also others in the supply chain, to proactively report drug shortages to the FDA's drug shortage staff, as many now do voluntarily," according to the press release.
Read more about the Executive Order by President Obama to reduce drug shortages at PharmTech.com.