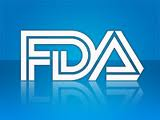 On Oct. 26, 2011, FDA dedicated $2 million to support two regional Centers of Excellence in Regulatory Science and Innovation (CERSI). The centers, which will be located at the University of Maryland and at Georgetown University, will focus on the scientific knowledge and training needed to modernize and improve the ways the agency reviews and evaluates drugs and medical devices.
"These partnerships represent a critical, necessary, and creative investment—one that will benefit not just FDA and academia, but also American consumers and industry," said FDA Chief Scientist Jesse L. Goodman in a press release. "The Centers of Excellence will create new scientific research, training, and staff-exchange opportunities for FDA and leading area institutions."

Read more about the FDA establishing two centers for regulatory science at PharmTech.com.