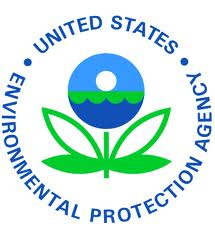 Illinois Fertilizer & Chemical Assn (IFCA) reports:
U.S. EPA and Illinois EPA issued their General NPDES Permit for pesticide point source discharges on October 31, 2011 at which time the permit has become effective.
A NPDES permit is required by operators who discharge biological or chemical pesticides, that leave a residue, to waters of the state or waters edge.
An operator is defined as an entity with control over finances or the decision to perform pesticide applications. The NPDES permit also defines an operator as the applicator performing the application of pesticides with day-to-day operational control of the activities.
Types of activities that will require a NPDES permit include the following activities where pesticides which leave a residue are applied to waters of the State or at the water's edge.
1. Mosquito and other Insect Pest Control
2. Weed and Algae control
3. Aquatic Nuisance Animal Control
4. Forested Areas Pest Control
5. Other Pesticide Uses
In order to comply with the NPDES requirements, a Notice of Intent (NOI) application must be submitted to IEPA at least 14 days prior to discharge.
Read more about the EPA's announcement of the pesticide application permitting process at AgriMarketing.com.