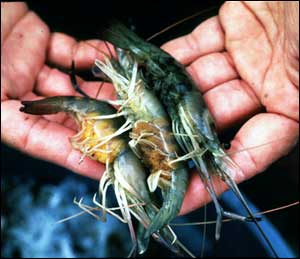 The oil spill may be cleaned up in the Gulf following the BP disaster at the Deepwater Horizon platform, but those involved in the wild shrimp industry are still struggling to put questions about the safety of the seafood from that region to rest.
Florida was one of several states impacted by the oil spill and was on the receiving end of BP funds for testing and marketing its seafood. Martin May, management review specialist for the Florida Bureau of Seafood and Aquaculture Marketing in Tallahassee, says the state received $10 million from BP to test Gulf seafood and another $10 million for marketing. In the past, Florida marketed wild shrimp separately, but under its latest program all wild seafood is marketed together. "It's in the vein of a rising tide floats all boats," explains May.
To read more about the benefits from the PR Push for the US Gulf Shrimping industry go to SeafoodSource.com.